To install the ConnectVPN Client on your iOS Device, please follow the guide below. 
Follow this link and select the Download button for Apple iPhone/iPad or search the App Store for "VPN Client Spidersilk"
https://connectvpn.co.uk/index.php?rp=/knowledgebase/12/VPN-Client-Software.html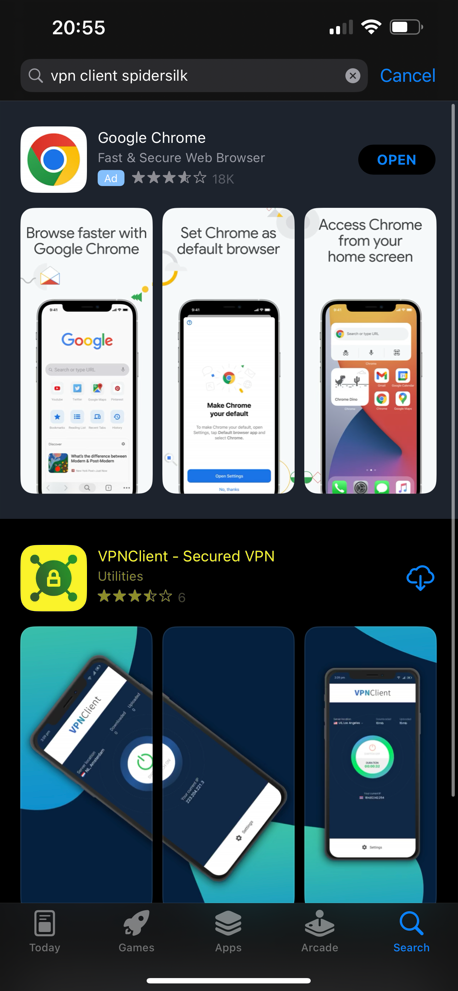 Once you have found the correct app, please Install.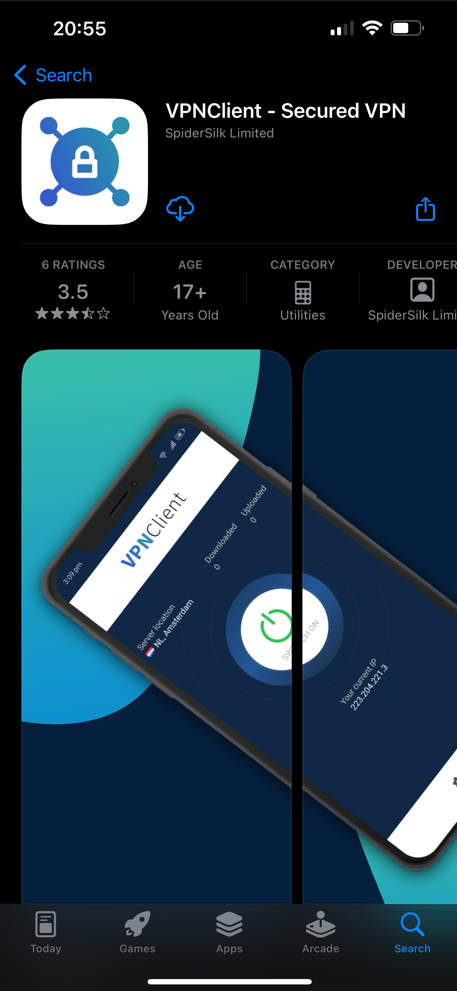 Once the app has finished installing, open the app, select the Settings button at the bottom.
This is where you enter your Username and Password. 
These details can be found in the email titled "ConnectVPN Account Login Information".
Alternatively these details can be found in the Client Area under your VPN subscription. 
Once entered please click Update and close the Window (top left X).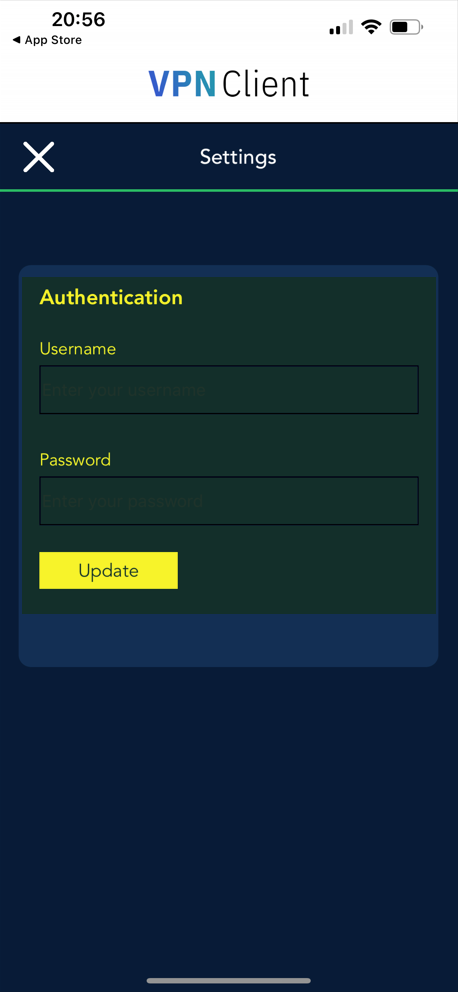 You now have to select the location you would the VPN to connect to. Please click the Server location dropdown top left.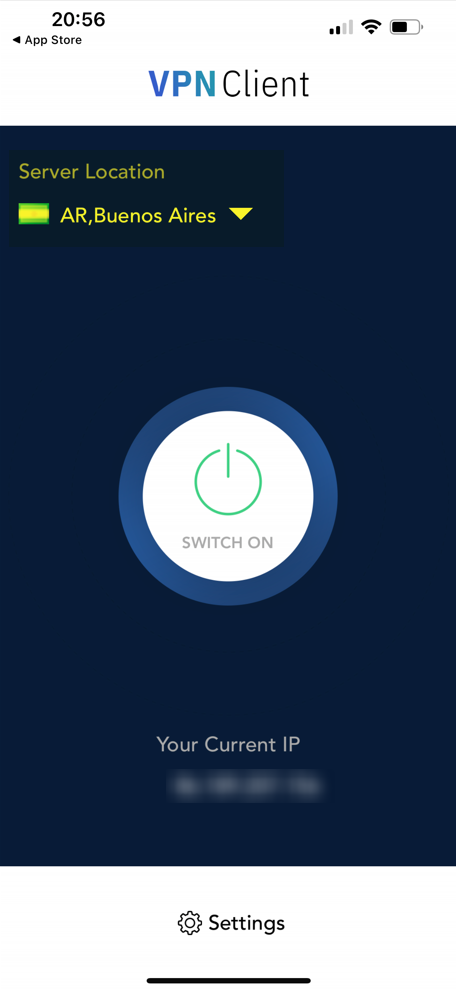 You may choose any location you like but for this example we will be using London.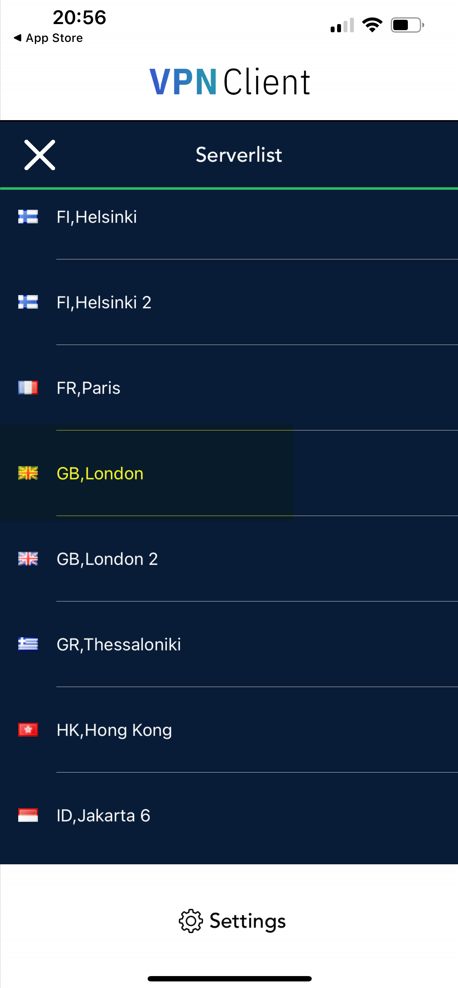 Once your chosen location has been selected, please use the Switch On button to connect.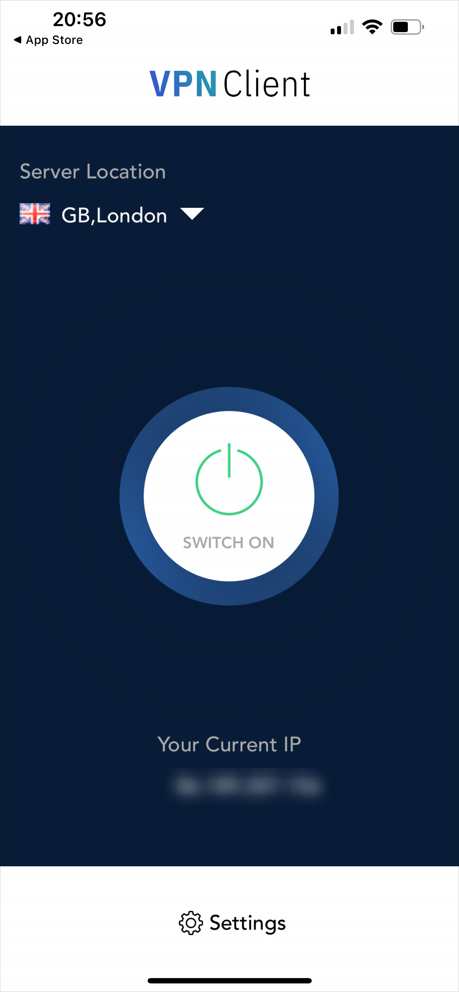 A second pop-up may appear, please click Allow.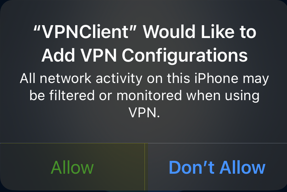 You'll next need to enter your iPhone/ iPad passcode.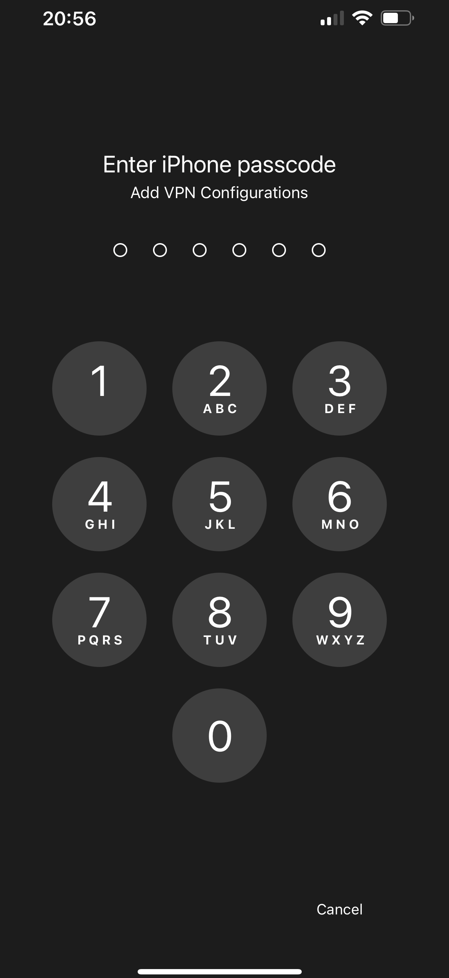 Once this has been accepted, please press the Switch On button again.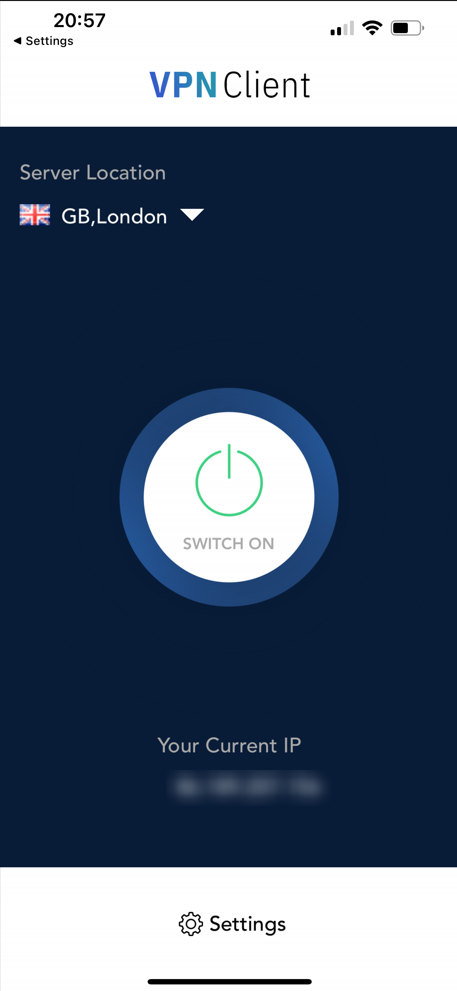 After a few seconds you should be connected to the chosen VPN location.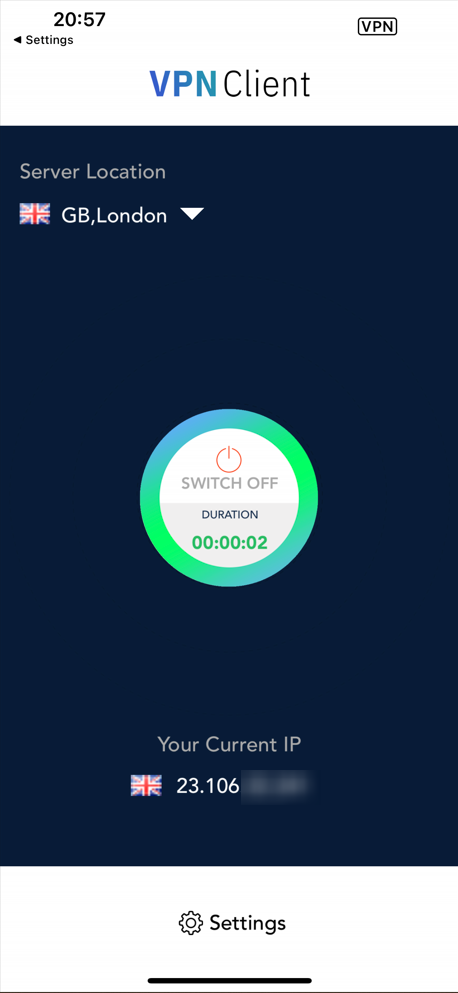 If you have any problems during the setup, please contact [email protected]